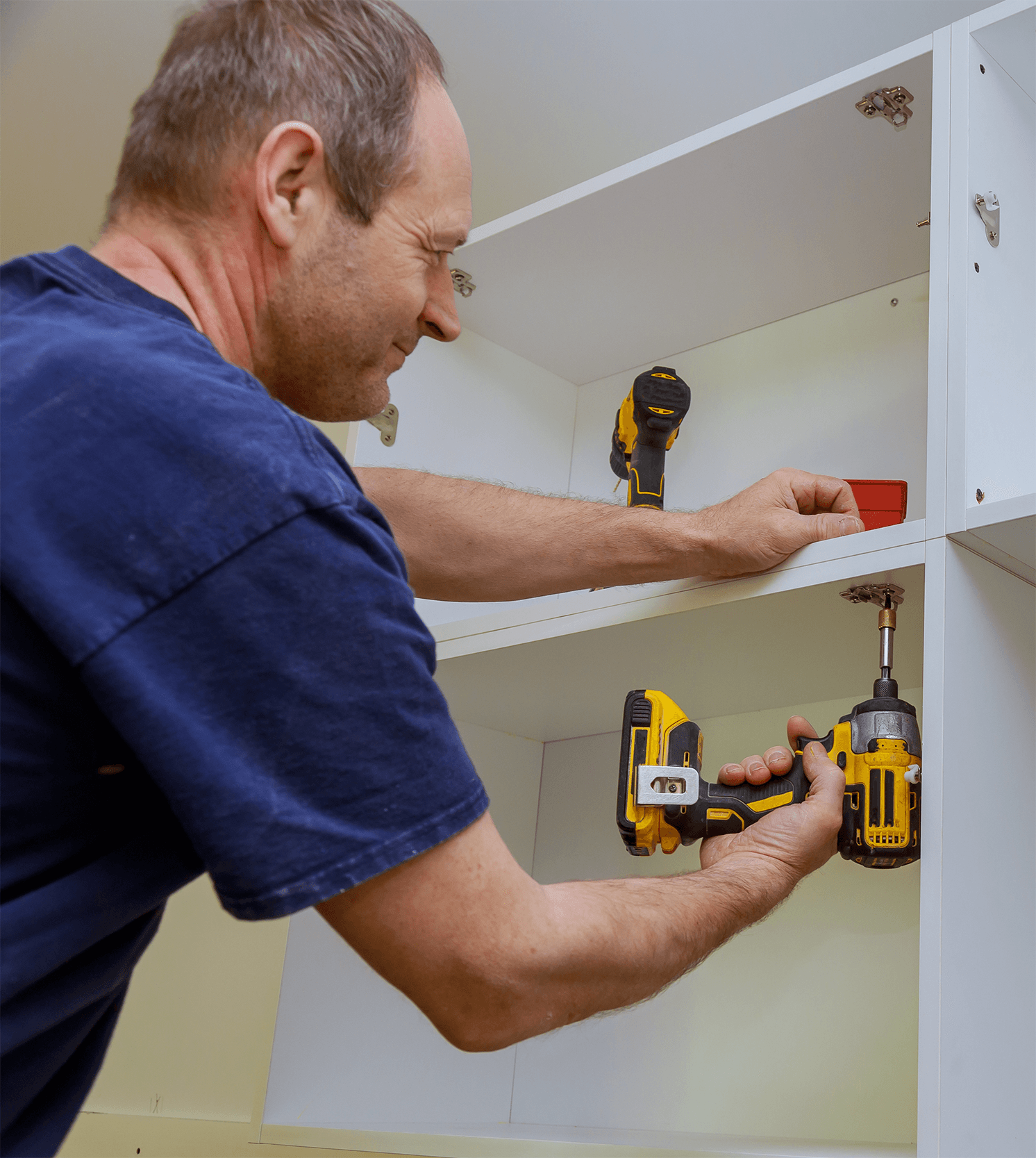 We go the extra mile for you
Installation
Our installers are highly qualified professionals, with years of experience fitting kitchens. Your designer will oversee your project from start to finish. We only employ designers, whose experience encompasses all aspects of kitchen installation.  You need to avoid salesmen, who disappear once you have ordered.
We take great care to ensure your installation is seamless. On our very first visit, we shall carefully note the location of the stopcock to turn your water off, whether your fuse board is at maximum capacity, whether you need a 30amp supply and any difficulties with access to the property. Also, whether you have high or low pressure in your house to determine what tap we should supply.
Then, when you have ordered, we shall return to your property to double check everything.